include "header.php"; ?>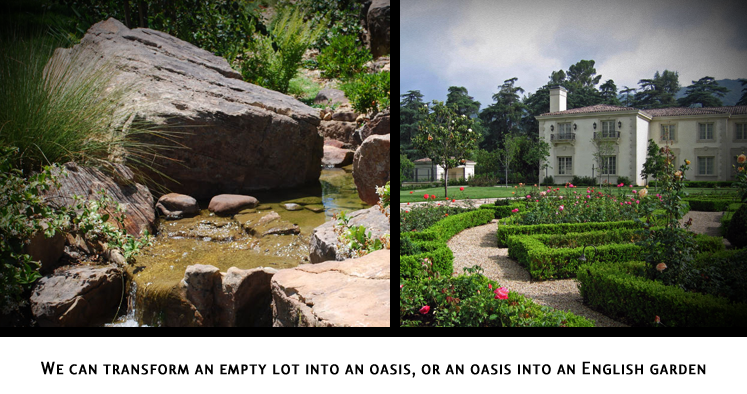 Clark and White Landscape, is a professional corporation of two trained and talented, licensed individuals with 40 years of combined experience in the landscape profession. Jim Clark is a licensed Landscape Contractor who can find creative solutions to site problems while maintaining design integrity. Dana White is a licensed Landscape Architect whose design experience ranges from gardens to waterfalls, garden structures to summer kitchens, pathways to driveways. Both Jim and Dana design, work in the field throughout the construction process and monitor their maintenance crews. They work together or individually as the job demands with a team of experienced construction, installation and maintenance crews.
In a recent interview, Dana White was asked to typify the character of Clark and White Landscape. She observed, "Diversity and flexibility best describe our style. We handle projects of all sizes with equal commitment. We can transform an empty lot into an oasis, or an oasis into an English garden. We can design a garden using the services of either myself or my partner, Jim Clark.
Either of us can then install the design whether simple or complicated, large or small. Once completed, we can keep it looking good with the services of our garden management crews. The services we offer work seamlessly together, or separately, depending on the needs of our clients. We work easily with homeowners, developers, architects and landscape architects.
We recognize that our clients' needs are many and varied, we try to match those needs. Through years of design and installation experience we have developed flexibility in our design and installation capabilities. We help our clients make good decisions in the improvement of their outside environment not only aesthetically but also how to best budget their project, how to meet City and local codes, conserve water and select appropriate plant material. We want to see our clients visions come to life."
Licensed Landscape Contractors/Architect: 630851 & 3428
include "footer.php"; ?>