include "header.php"; ?>

We want to give you what you want!
We recognize that your needs are many and varied, we try to match those needs. We can handle as much or as little of the project as you wish. You may just want our landscape design/architectural expertise. Or you may only require our construction/installation services. If we are handling the entire landscape project you can expect the following outline of services:
1. Initial client meeting followed by a written proposal
2. Preliminary sketches
3. Final Sketch and Cost Estimate
4. Project Construction
5. Finishing Touches
6. Garden Maintenance Services
1. Initial Meeting
We work carefully with you right from the start. First we meet, walk the property and listen to your ideas both aesthetic as well as practical. It is very important that we understand exactly what you want from the beginning and what the physical challenges may be. We want to know not just what you may want initially, but how you may want the garden to grow in the future.
2. Preliminary Sketches
We develop goals and objectives based on our initial meeting. We then incorporate these goals and objectives into preliminary sketches. These sketches will explore a variety of design solutions varying in degree of complexity and cost. The sketches are in plan view and to-scale.
Samples of 3 different solutions for the same project.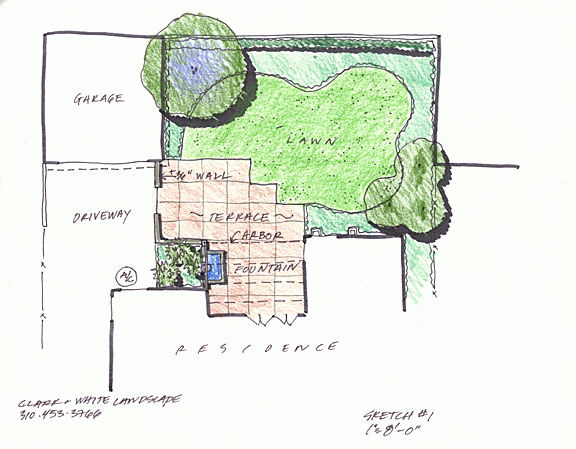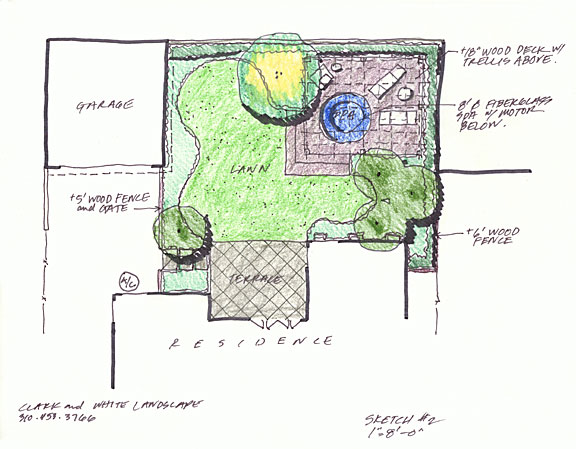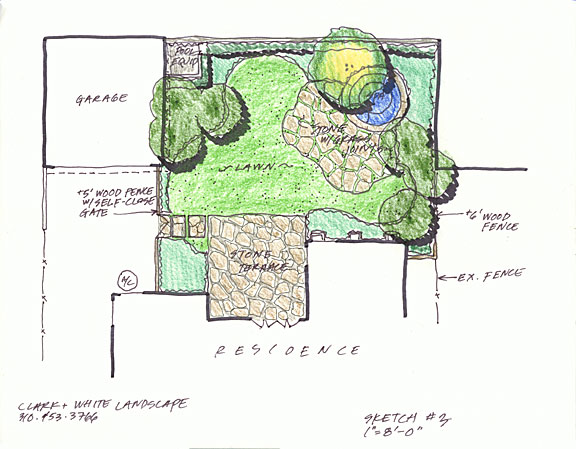 3. Final Sketch and Cost Estimate
After presentation and review of preliminary sketches, we will prepare a final sketch incorporating design decisions made in the review meeting. The final sketch will define material and finishes, details as required to communicate design intent, notes necessary for City or Homeowner's Association submittal.
A cost estimate is prepared based on final sketch. Estimate is broken down so you can see where your dollars are being spent.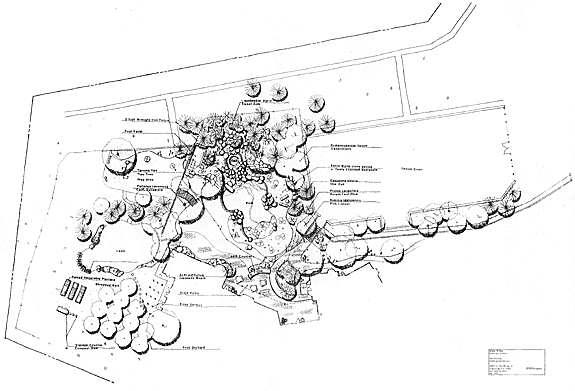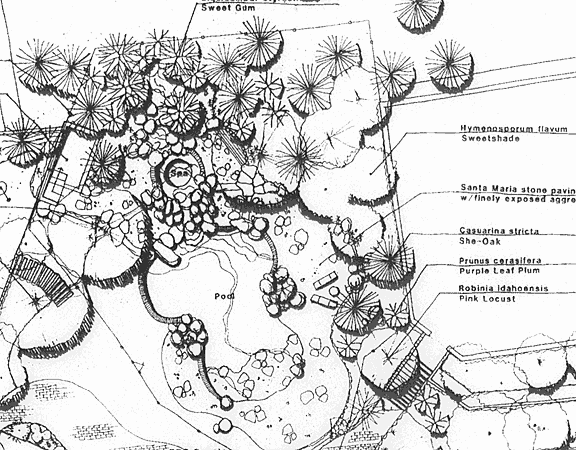 4. Project Construction
Once all the variables have been agreed upon and specified and all permits and approvals obtained we begin work. Depending on the scope of work, there may be extensive demolition required of existing hardscape and planting areas. After areas have been cleared and readied for new construction, we begin grading, construction of hardscape elements, drainage, and installation of necessary sleeving for future utilities (gas, electrical, water, etc.).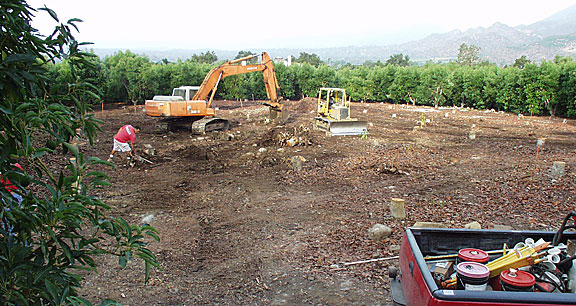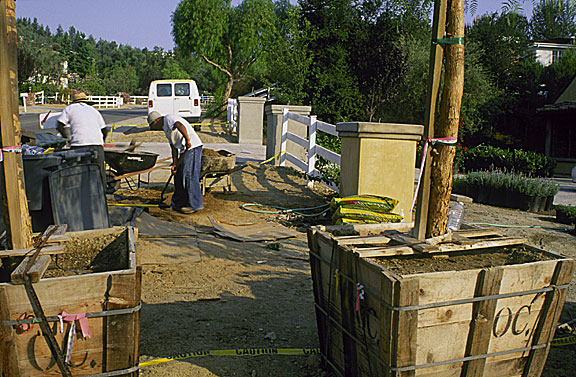 As hardscape construction is underway, we may need to install large plant material requiring heavy equipment in certain areas if these areas will be inaccessible after the completion of the hardsacpe work. Landscape grading, soil preparation, drainage and irrigation systems are installed. Irrigation is designed to maximize water conservation.
Then planting begins. It's at this point that the garden takes shape, plant material is planted, pathways, gravel areas, stepping stones are installed. Landscape lighting is installed prior to the planting of lawn and ground cover.
5. Final Touches
Once the construction and the planting is complete, we clean up the site, add smaller plant material and color, check irrigation timers and leave the site.
6. Garden Maintenance Services
Many of our clients elect to use our Garden Maintenance services. Our highly trained gardeners will maintain your new landscaping keeping it healthy and preserving the design intent. They will identify when certain plants need special attention or replacement, and replant color as required.
include "footer.php"; ?>